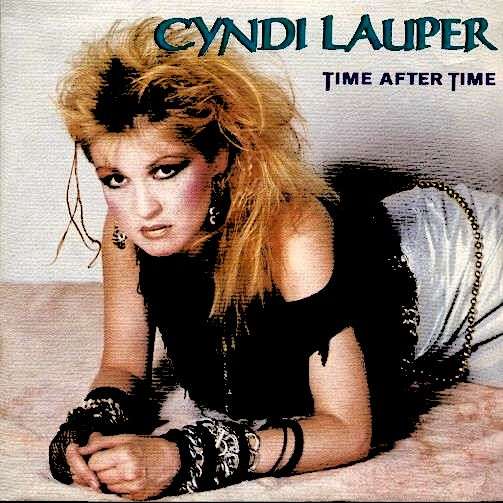 "Time After Time" is the second single by American singer-songwriter Cyndi Lauper from her debut studio album, She's So Unusual (1983), with Rob Hyman (co-writer and founding member of the rock band The Hooters) contributing backing vocals.
While writing for her debut studio album, in the spring of 1983, Cyndi Lauper was introduced to American musician Rob Hyman. Lauper had already recorded the majority of the album, including the songs "Girls Just Want to Have Fun", "She Bop" and "All Through the Night", but Chertoff insisted that she and Hyman needed to record just "one more song". Therefore, she and Hyman sat at a piano and started working on "Time After Time". The inspiration for the song came after both songwriters were going through similar situations in their respective relationships; he was coming out of a relationship, while she was having difficulties with her boyfriend.
"Time After Time" has entered many lists of "Best Love Songs of All Time", "Best Ballads from the 80's" and others.
Be Patient...Loading!